About Us
At Dennings Funeral Home in Forest, Ontario, we understand the importance of family. That is why our family is proud to be caring for yours. Please explore this section so that you may learn about the history of our Forest location, our map & directions and how to contact us.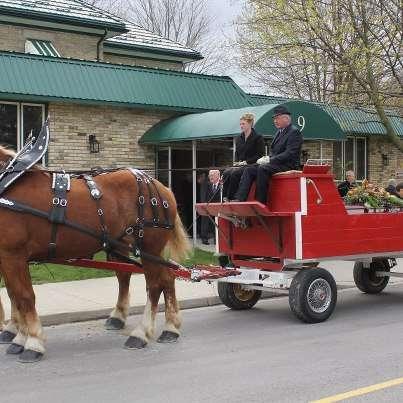 Forest History
As was th e case with so many of the original Canadian undertakers, Mr. Steele was a cabinet maker and furniture man. Mr. Andrew F. Steele purchased the Decker Furniture and Undertaking Emporium in 1877 and in 1881 was joined by his brother Frank Steele.

Denning's Of Forest Virtual Tour
We welcome you to take a virtual tour of our facility. Our home is yours. Please, take some time to familiarize yourself with it; we've worked hard to make our home as warm and as inviting as possible.

Map & Directions
The passing of a loved one may often lead to a long road home. Whether you're coming from near or far, we've made finding us as simple as possible.

Testimonials
Your impression of the quality and value of our services is very important to us. We respectfully ask for your assistance in evaluating the services we provided, as this will enable us to provide the best possible care to others who turn to us in their time of need.

Contact Us
Looking for something you can't find? We make it easy to get the answers you need. Please feel free to contact us at anytime.